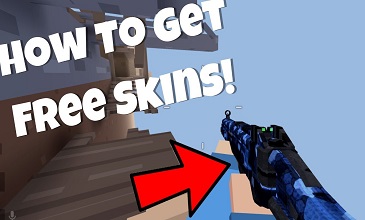 Modification is the critical point of Krunker.io game, and you can almost modify everything in the game. Same is the case with weapon skins, and you can even modify the outer skins of Weapons. Let us have a look at the Krunker.io free skins that you can get quickly and can use during gameplay.
Krunker.io Free Skins
Let us first have a look at how many Krunker.io free skins are available for different guns:
Assault Rifle skins – 58
Sniper Rifle skins – 48
SMG skins – 59
LMG skins – 26
Shotgun skins – 28
Revolver skins – 30
Semi Auto skins – 28
Rocket Launcher – 27
Akimbo Uzi – 8
There is a total of 294 skins in the game. There are 7 different rarity types in the game which are uncommon, rare, epic, legendary, relic, contraband, and unobtainable. Each weapon skin has its own visual design. While playing, this weapon skin gives you visual beauty. You will also see the weapon skin of your character when you kill the enemy player. Players can talk about the free skins in the Krunker.io discord server.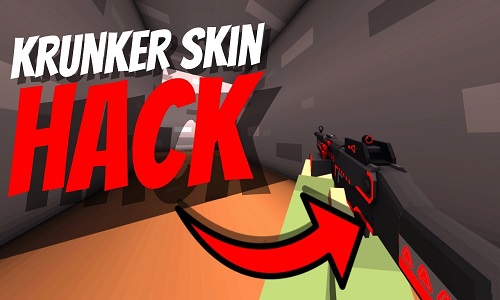 Here is the list of Krunker.io free skins that are available in the Krunker.io game:
Krunkerio free skin types for Assault Rifles:
Aqua pattern skin- Uncommon type of rarity
Bark AK- Uncommon type of rarity
Blushed AK- Uncommon type of rarity
Carbon AK- Uncommon type of rarity
Digital AK- Uncommon type of rarity
Dropper- Uncommon type of rarity
Faded AK- Uncommon type of rarity skin
Flame pattern- Uncommon type of rarity
Gravel- Uncommon type of rarity
Leaf- Uncommon type of rarity
Perplex- Uncommon type of rarity
Rifle wanderer- Uncommon type of rarity
Seafarer AK- Uncommon type of rarity
Swamped AK- Uncommon type of rarity
Trail AK- Uncommon type of rarity
Trople- Uncommon type of rarity
Woodland AK- Uncommon type of rarity
AR Altis- This is a rare skin
Artic AK- This is a rare skin
AR Jade- This is a rare skin
AR Lapis- This is a rare skin
AR Tuscan- This is a rare skin
AR Saphire- This is a rare skin
Autumn AK- This is a rare skin
Azure- This is a rare skin
Crimson- This is a rare skin
Clementine- This is a rare skin
Cygenta- This is a rare skin
Flecken AK- This is a rare type skin
Hazard- This is a rare skin
Kodac AK- This is a rare skin
Laguna- This is a rare skin
Laurel- This is a rare skin
Liquid- This is a rare skin
Mach Rifle- This is a rare skin
Mossy Rifle- This is a rare skin
Puma AR- This is a rare skin
AK Octo- This is a type of Epic rarely skin
AR Wired- This is a type of epic rarity skin
Blaze AK- This is a type of epic rarity skin
Chartreuse- This is a type of epic rarity skin
Cygento- This is a type of epic rarity skin
Olympus Rifle- This is a type of epic rarity skin