What Is Krunker.io Crosshair?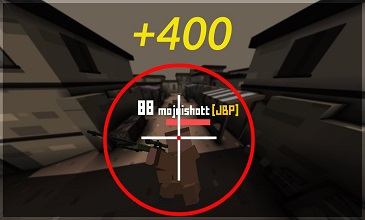 Before discussing Krunker.io crosshair, let us know that what does crosshair mean? A crosshair is a circular type of range which you can say as the telescopic sight which helps you in during the aiming process when you aim to fire at your enemy. There are different types of Krunker.io crosshair, let us discuss them all.
Krunker.io Crosshair
Krunker.io is a more popular io game than many shooting io games. There are many weapons and methods of shooting in this game. One of the features that make this game special is that the custom crosshair option is offered to the players. While playing Krunker.io game, you will notice that you can modify every single part of the game, wherever you can change the crosshair in the game.
Different Types of Krunkerio Crosshair
As I said earlier that you could easily change or apply a custom Krunker.io crosshair. There are two different ways with the help of which you can easily do that.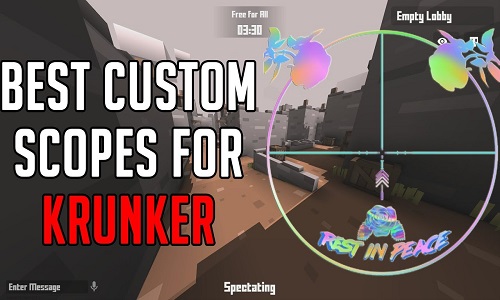 Those methods are as follows:
1- Custom Script: You can find any script online for a custom Krnuker.io crosshair and can apply it to change your Krunker.io crosshair. This is a straightforward task to do, and you have to follow some steps which would be available with the script for sure.
2- Mods: The following way with the help of which you can easily change Krunker.io crosshair is by applying a mod. There are several mods you can find for this game online for free and use those mods, and you will be told the steps within the mod file, which makes the installation of mod easy.
3- Game Setting: You can even change Krunker.io crosshair with directly from the game itself. Although there are not many modification options, at least, you can change it for improving your game's crosshair with the help of the settings option. You need to open the game and click on settings. Then below the line, you will find crosshair written in the list, there will be options such as Type, Color, and Shadow. Under the type segment, you will have options such as:
Off: With the help of this setting, you can off the crosshair option.
Default: There will be a default crosshair already installed in the game.
Custom: The next type of Krunkerio crosshair is the custom one, which you get already installed in the game.
Layered: Under this type of Krunker.io crosshair that will be a type of layered crosshair.
Imaged: Under this type of Krunkerio crosshair, you can change any default or custom crosshair into an imaged crosshair. So you can easily upload an image instead of the Krunker.io crosshair.
While under Color and Shadow, you can change the color of your game's crosshair and the shadow color. You can change the crosshair of any weapon from the Krunker.io best guns list.