Krunker.io Best Settings 2023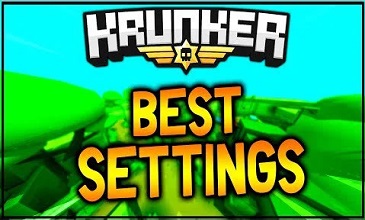 If you want to outperform other players in the Krunker.io game, you need to optimize Krunker.io game settings in the best way possible. With Krunker.io best settings 2023, you can get your best performance in the game.
Krunker.io is a massively multiplayer online game that can be played by multiple players at a time. This is a web browser first-person shooter game. Players can pass their time casually by playing the Krunker.io game. In the pixelated world, players shoot to wound and kill other players. So, this is a survival game wherein players must survive and kill other players to win.
Krunker.io Best Settings 2023
There are multiple settings options that let you create a stable platform. Following this, we have compiled up a great guideline regarding Krunker.io Best settings 2023.
1. Preset Settings of Krunker.io Game
There are four preset settings options for the Krunker.io game. These include:
Pro
Default
Performance
Custom
These are four preset settings options. Any changes made in these settings go to the "customs" settings. Whatever you change in these preset settings will override your custom settings. So, it is quite important to back up your settings.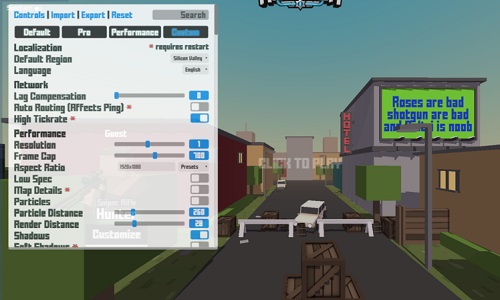 2. Backing Up the Krunker.io Best Settings 2023
Players can back up the preset settings by using the import, export, reset, controls, and search box. Here is how you can use these options:
Import: This is a game option that enables you to import settings for someone else or yourself.
Export: This is a useful option that enables you to save your .txt file in a notepad format.
Reset: This option removes all your customized settings and lets you work with the reset or default setting options once again.
Search Box: You can use the search box to add settings to the game. This is a useful function because players can find settings time and again with this option.
3. Network
There are multiple settings options such as auto lag routing, lag compensation, and network rate setting. These settings solve a lot of problems when the individual and server of the game are out of sync.
4. Localization
This is a Krunker.io setting that drops you in a default region. But still, you can choose any default region you like. You can also select multiple language options in this field.
5. Experimental
This option menu allows controlling Mouse flick fix, optimized networking, aim freeze fix, and instance rendering options.
6. Popups
Players can activate or deactivate Show free KR popups in the game.
7. Server Browser
Players need to log in Krunker.io servers to play the game. The server browser options are legacy browser and default region only.
8. Performance Section
This section consists of a lot of main settings. This setting section includes performance, resolution, aspect ratio, antialiasing, low spec, no textures, map details, particles, particle distance, render distance, reflection quality, shadows, soft shadows, high-res shadows, ambient shading, old shading, bullet trails, muzzle flash, show sniper flap, sniper flap animation, weapons shine, lighting, show explosions, screen shake, object animations, texture animations, and frame cap.
9. Interface Section
There is also an interface section. Choose the interface section to customize your UI settings. UI scale, show UI, use old scoreboard, show profile pictures, damage color, show ping, show FPS, show movement speed, nametag display, and so on.
The Krunker.io settings empower you to play the game with greater efficiency. When you choose these settings, you happen to play the game with great convenience.