How To Remove Krunker.io Extension?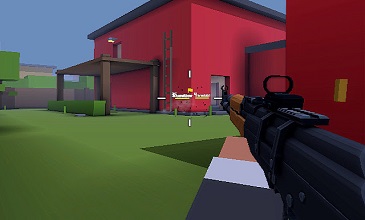 Krunker.io extension is what you need to use Krunker.io mods and enjoy the game with a lot of new features that you will be able to add. Whatever the extension you are using, be it Tempermonkey Chrome. Greasemonkey Mozilla, or Tampermonkey Opera, you can always remove or disable it whenever you want.
Krunker.io game is an online playable shooting io game that is more fun than many games. In this game, you have to shoot other enemy players and collect the most points. As you collect points, you can have better items and create a good clan.
Disabling Krunker.io Extension
Any extension can be disabled at will. You don't have to stick with an extension just because you have downloaded in into your device even if you no longer find it useful in playing Krunker.io game.
Maybe you already know how to download and use Krunker.io extension but you still don't know how to disable them. Well, disabling an extension is very simple. Here is how to do just that. Go to the extension tab and find the specific extension that you would wish to disable. To disable the extension, simply click the toggle switch. You will find the toggle switch at the extension box at the bottom-right. When you click on it, the extension will turn grey.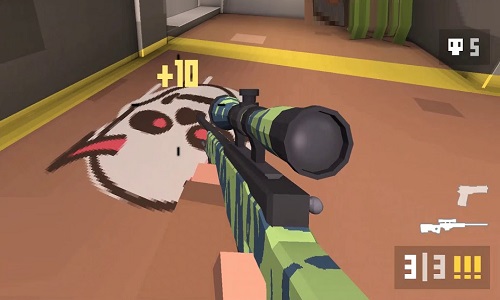 Removing Krunker.io Extension
If Krunker.io extension is no longer useful at all, and you don't want it on your device, you can simply remove it instead of disabling it. Just like disabling the extension, removing it is also very simple. Actually, the steps are more or less the same except the final step. Unlike when disabling the extension, click the remove button instead of clicking on the toggle switch.
To uninstall the Chrome Krunker.io extension, follow the following steps:
Open Chrome on your computer.
At the bottom right, you should find "More Tools Extensions" and click on it.
Go to the extension that you would want to remove and then click Remove.
The above procedure is applicable if you are the one who had installed the Chrome extension you are removing. But if you want to remove Chrome extensions that had been installed by an administrator, you should follow the following steps:
Step1: Start by printing out instructions. You should do this before you begin the process of getting grid of the extension.
Step 2: Next is to Remove Group Policies.
Step 3: Now reset your browsers back to the default settings
Step 4: Terminate suspicious programs. You can use Rkill to do so.
You can also use Chrome Cleanup Tool to scan your device for any program that is causing problems. You can use this tool if you notice that your Krunker.io extension is causing unwanted actions such as advertisements to appear.